ORDER
ROCKHOUNDING ARIZONA
AUTOGRAPHED BY AUTHOR; GERRY BLAIR
| | |
| --- | --- |
| FRONT COVER | BACK COVER |
ABOUT THE AUTHOR
| | |
| --- | --- |
| | Gerry Blair has roamed the Arizona outback for more than half a century. He has spent much of that time rockhounding-pursuing the wily wulfenite and the elusive agate to the depths of dismal mines and to the rare air of high mountain peaks. On one rockhounding expedition, he stripped to his shorts (not a pretty sight) and dove into icy sumps to grope for crystallizations. He is, in short, a gem and mineral hound, one of the most experienced and knowledgeable rockhounds in Arizona. Blair ended a twenty-five-year law enforcement career in 1976 when he retired from his position as Northern Zone Commander for the Arizona Highway Patrol. Now a prolific author, he has written more than 500 magazine articles and is a contributing editor for Rock and Gem Magazine. Rockhounding Arizona is his sixth book. Gerry Blair shows an interest in every field of the rock, gem, and mineral hobby. He owns a particularly fine collection of Arizona minerals, many self-collected. He is an award-winning lapidary and a talented silversmith. He has served as a gem, mineral, and jewelry judge for many competitions. Blair lives among the ponderosa pines in Flagstaff, Arizona, with Utah, a German short-haired pointer. |
To obtain a personally autographed copy of "ROCKHOUNDING ARIZONA", for $15.00 (includes shipping and handling), send check (orders will be held for 5-10 days to allow check to clear) or money order to:
Gerry Blair
3941 N. Paradise Rd.
Flagstaff, AZ 86004
Please specify the name of the individual. to whom the book should be autographed to and include the mailing address.
---
CABOCHONS
AGATE - DRYHEAD AGATE - MEXICO AGATE-MONTANA
COPPER FRIENDLY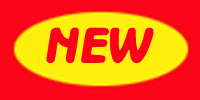 FIRE AGATE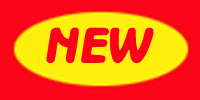 JASPER - BRUNEAU
JASPER - MOHAVE JASPER - MISC. MALACHITE
PETRIFIED WOOD & STUFF TIGER EYE
TURQUOISE AMAZING ETC. - 1 AMAZING ETC. -2
ORDER ROCKHOUNDING ARIZONA BY: GERRY BLAIR (AUTOGRAPHED)
E-Mail me at: gblair@npgcable.com